At Commercial Service, our priority is to keep your heating, cooling, and plumbing working in the most efficient manner. Whether you need seasonal maintenance or a repair, our trained technicians will guide you through the process. Continue reading for more information about maintenance or skip to repair.
Maintenance
Servicing your heating and air conditioning system on a regular basis is essential in keeping your home safe and comfortable. Today's heating and cooling systems are highly efficient but require regular maintenance to keep them operating at peak performance. Without regular maintenance, the life of your furnace and air conditioning system can be cut in half.
Consider signing up for our Heating and Cooling Maintenance Program, where our technicians will inspect, lubricate, adjust, and clean your heating and cooling system in order to prevent potential problems. On top of that, you also get access to benefits like 10% off on annual services. For more information, download our Heating and Cooling Maintenance Overview.
HVAC
Maintenance
Features
2 inspections a year
10% discount on service
Top-priority dispatching
Repair
At Commercial Service, we know the importance of the heating, cooling, and plumbing systems that are in your home. They should work efficiently and keep your home comfortable and safe for your family to be in. We also believe that your HVAC and plumbing systems should do all of that without breaking your bank. A few common HVAC and plumbing issues our HVAC technicians and plumbers are highlighted below. We describe how to fix these smaller issues on your own. Although, if you aren't comfortable carrying them out, you can always count on the partner you can trust to get the job done. Contact us today at 812‑339‑9114 if you are in need of a repair.
HVAC Repair
Your home's HVAC system should keep you cool in the summertime, warm in the winter months, and that the air your family breathes should always be safe and comfortable. Our trained technicians are dedicated to providing you with the best solutions for your heating and cooling needs. Schedule your appointment with our easy Online Scheduling, or by calling 812‑339‑9114.
Plumbing Repair
Commercial Service understands that plumbing isn't the most glamorous part of a home, but it's extremely important to maintain it. So before your leaky faucet or clogged drain turns into a catastrophe, be sure to have our trained technicians inspect and repair your home's plumbing system. Schedule your appointment with our easy Online Scheduling, or by calling 812‑339‑9114.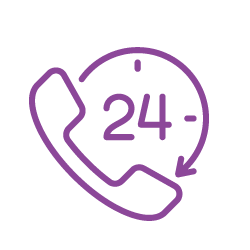 Emergency Service
Whether it's 2am or 2pm, we're available to help. At Commercial Service, we realize that a system breakdown always seems to happen at the most inconvenient time. But, our repair technicians are able to come to your home or business and quickly diagnose and resolve your problem. Commercial Service technicians are highly-trained professionals who are fully licensed, insured, and bonded for service you can trust.
Get more out of your emergency maintenance as a member of our Platinum Maintenance Program. Platinum Maintenance members will receive top‐priority dispatching and will not be charged overtime rates for emergency service.