How to prepare your home for winter
As the saying goes, if you don't like the Indiana weather, wait a few minutes. But make no mistake – when Indiana winters arrive, you will notice! Whether you love or hate winter, you should always make sure your home is ready for what comes with the season.
Have a heating, cooling, or plumbing problem, but no time to wait for a repairman? Need a second opinion on an existing quote?
We'll give you free advice about your question or problem. In many cases, you'll get an estimate or the help you need during the video call.
Free Over-the-Phone Evaluation
Make sure the inside of your home is at peak performance
1. Install a Programmable thermostat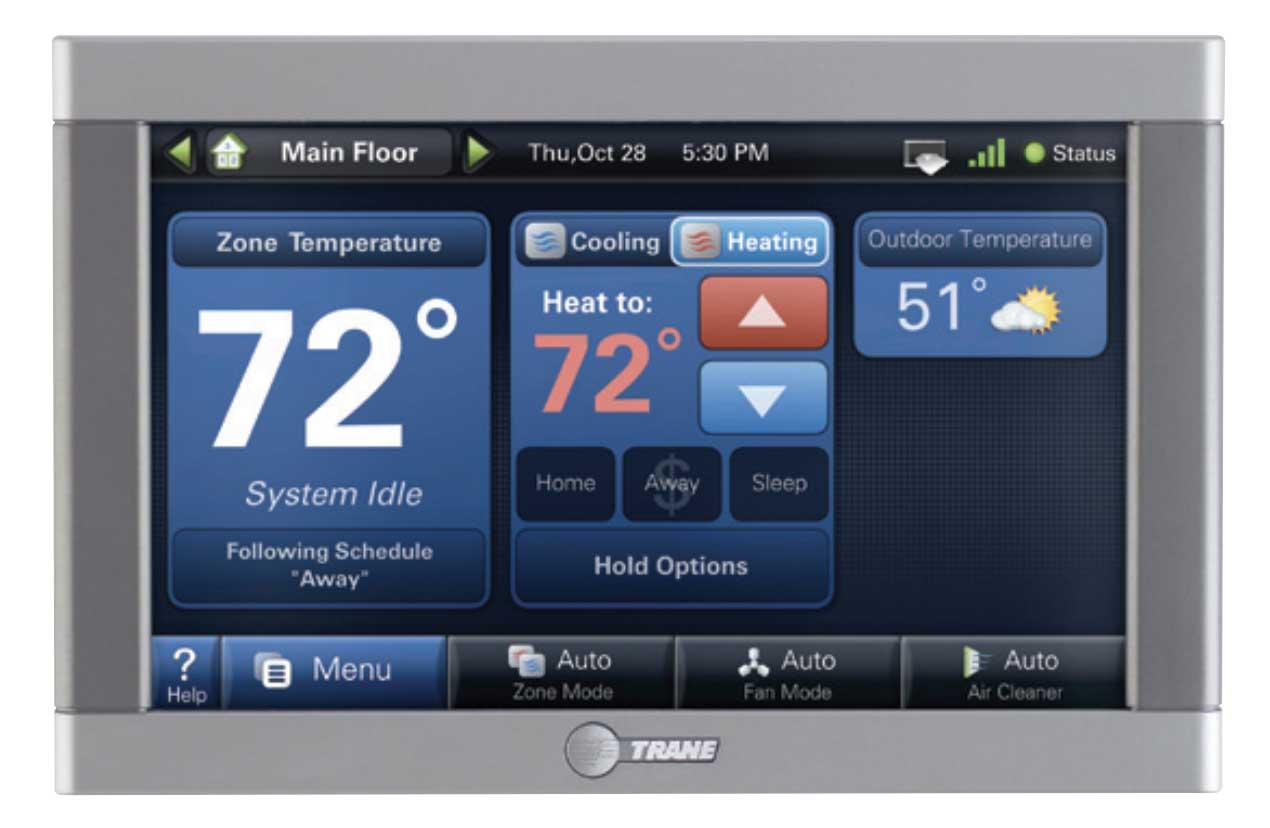 With "smart" devices becoming all the rage, take a look at what options you could integrate into your home. For major savings, consider purchasing a programmable thermostat that will automatically adjust to the behavior and energy requirements of you and your family. It does so by monitoring activity levels in different rooms throughout the home and activating the HVAC system to heat or cool accordingly. Commercial Service offers Honeywell thermostats with a 5-year warranty, and after purchasing one from us and letting us carry out the warranty and replacement, it is more affordable than risking a DIY replacement.
2. Upgrade your appliances
Did you know that roughly 20 percent of your electricity bills' balances come from constantly running appliances? According to a Time Magazine article, opting for Energy Star-qualified dishwashers, washing machines, and refrigerators can drastically reduce those amounts. In fact, some Energy Star appliances use up to 50 percent less energy than those manufactured just 15 years ago, whereas other Energy Star appliances are 40 percent more efficient than their modern competitors that lack the Energy Star label.
3. Choose LED bulbs, even for those Christmas lights
According to the Department of Energy, residential LED lights use at least 75 percent less energy and last 25 times longer than incandescent lighting. And savings-savvy homeowners can even upgrade their holiday lights. The estimated cost of electricity to keep a six-foot tree lit 12 hours a day, for 40 days, is 10 dollars with incandescent C-9 lights, compared to 27 cents with LED lights of the same size.
4. Let the professionals sign off on your system
A trained Commercial Service technician will be able to perform a thorough examination of your HVAC system with the proper tools and expertise to ensure that it is ready for winter. Once you have scheduled your HVAC check-up, use Trane's HVAC maintenance checklist to understand what your Commercial Service technician will be looking for.
Don't forget to prep the outside of your home, too!
5. Fill cracks in walkways and driveways
Realtor.com advises that you check your walkways and driveway for cracks, and fill any existing ones before ice and snow set in. Taking time to fill these cracks will save on any potential damage they could cause, as well as increase safety for you and your loved ones. For small to medium cracks, purchase an epoxy and fill them in a few hours. For severe cracks, call a professional.
6. Clean and repair siding
Take advantage of milder temperatures in September through November and tackle outdoor projects that may keep you outside for a few days. Cleaning and repairing your home's siding does not have to be a difficult process, and it is important to rid your home of any mildew that may have collected over the summer months. Start by washing your siding with soap and water, noting any gaps to later fill with caulk. (Note: never apply caulk to the underside of the siding, because it will keep your home from being able to expand and contract as it needs to.) Once you are sure there are no gaps in the siding, finish with a power wash. If you do not own a power washer, search for one that you can rent for a few hours.
7. Maintain your lawn equipment
Just because you won't be cutting your grass does not mean you should forget about your lawn mower. If you allow a dirty mower to sit with oil in the casket and rubbish in the components, you could be setting yourself up for purchasing a new lawn mower once the weather warms up. You can clean and change your oil filter yourself and use your equipment's manual to guide you to cleaning the other parts. You could also take your lawn mower to a professional to have it cleaned. Also, if you have a sprinkler system, drain the water and remove any aboveground sprinkler heads.
Schedule Online
Commercial Service offers 24/7 emergency services and is always happy to send over a certified technician to assess any potential problems. For non-emergency repairs, schedule an appointment with our easy Online Scheduling or by calling 812-339-9114.
Crucial elements to remember
8. Inspect your fireplace
Use a flashlight to examine your fireplace and chimney for animal nests and other debris that could be obstructing your flue. You should also take a look at your bricks and mortar for cracks. If you identify major cleaning or repairs you cannot make, be sure to get ahold of a professional.
9. Check your roof
Replace any shingles that are cracked, buckled, or missing. While you are doing this, take some time to inspect your gutters. Before the leaves start to fall and water can freeze in your gutter, make sure they are not sagging or broken.
10. Seal your home
Sealing air leaks around key areas like windows and doorways is one of the least expensive yet fiscally responsible things you can do. Caulk can cost under $10 and save you many times that amount on your heating and energy bills.
If you have any questions or concerns about the tips for winterizing your home, feel free to reach out to a certified Commercial Service technician for advice or assistance. Schedule an appointment with our easy Online Scheduling or call 812-339-9114.