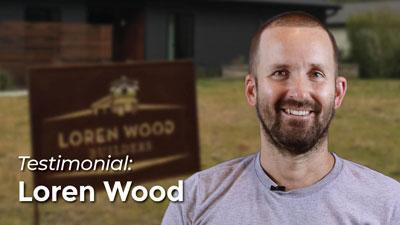 "Commercial Service has just been exemplary in how they support us and how they support our clients."
Loren Wood - Bloomington, Indiana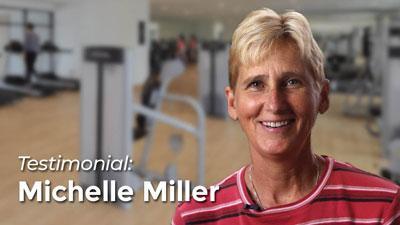 "I think the thing that makes Commercial Service so different is the feeling that I have a connection with folks. I feel like when I call the office, they know who I am. Commercial Service is solid. It's one thing I don't have to worry about. And, for me, that's a big deal."
Michelle Miller - Bloomington, Indiana
"I'm a local realtor and there is a peace of mind when I go into homes and see that Commercial Service has been working on their units. I know those are well taken care of and maintained."
Kristi Gibbs - Bloomington, Indiana
"He came, looked at it and gave us a price and did it same day. It took about 3 hours or so - he tied into the gas line in our laundry room and ran a flexible line and up into the fireplace so we can have gas logs. He was fast, polite and neat. I am just mad at myself because I had a spigot issue outside and I didn't connect that I had a plumber in my house until he was gone so now I will be calling again tomorrow for another visit. They are great to work with - I will call Commercial Service when I need plumbing, heating and cooling help. This is the second time I have called - very satisfied both time and they work around my schedule so very well. "
Prince B. - Bloomington, Indiana
"On the day of the scheduled appointment, no one showed up. There was a scheduling snafu that I wasn't too pleased about. However, Charlie called up and owned the issue, and ensured a technician would show up at the very first opportunity the next business day, so we're happy with the resolution. As for the service itself, the technician was friendly and professional and he took the time to answer all our questions and made sure everything was in tip top shape."
Lawrence M. - Bloomington, Indiana
"Charlie was very good. It was really cold that day and he inspected all the units outside (including the furnace in our sold garage)and went into the crawl to inspect the duct work. We had bought the house about 7 months prior (during summer) and the seller had an acquaintance install programmable thermostat shortly before we took possession. The therm was programmed incorrectly (1 stage vs. 2 stage heat pump). The system was completely by-passing the heat pump stage and only blowing warm air when the hi-powered coils were on. After looking up the specs, he correctly programmed the thermostat and we haven't had a problem since."
Jason L. - Bloomington, Indiana
"Fantastic Job! We had recently purchased our home and after only a few months, the A/C unit went on the fritz. Commercial Service came out the next day and checked out system. After telling us the bad news, they offered that if we went with them, they would charge our current unit for free. We went them and they were nothing but professional and quick, knowing we needed it installed before the heat became too much of an issue. Thank you for everything!"
Matt B. - Bloomington, Indiana
"Charlie did a great job with the installation of our new home humidifier system. Space was very tight, but he was able to get the job done. Highly recommend. Will use Commercial Service for all my HVAC and plumbing services."
Kevin H. - Bloomington, Indiana
"We are very pleased with the entire experience from obtaining a quote to have the product installed. Our questions were all answered completely. There was no hard sell just professional and personable service. The professionals installing the water heater called 15 minutes before they arrived and started their installation on time. They were quick and competent, their work area was left clean. They answered my questions and were pleasant to deal with. The price of the water heater was competitive and we got a quality item with great service. I now use Commercial Service for all my plumbing needs. I can't recommend them any higher!"
Jeffrey L. - Bloomington, Indiana