Making sure your water heater is running properly is crucial to getting hot water right when you need it. Scheduling an appointment with a Commercial Service technician will let you know if your system is in good shape.
Have a heating, cooling, or plumbing problem, but no time to wait for a repairman? Need a second opinion on an existing quote?
We'll give you free advice about your question or problem. In many cases, you'll get an estimate or the help you need during the video call.
Free Over-the-Phone Evaluation
Do not wait until it is too late. If it is time for you to purchase a new water heater, this article will give you a brief intro into why you should consider looking into a tankless water heater. It is no secret that water heaters can be expensive, however, the safety and comfort of your family is priceless.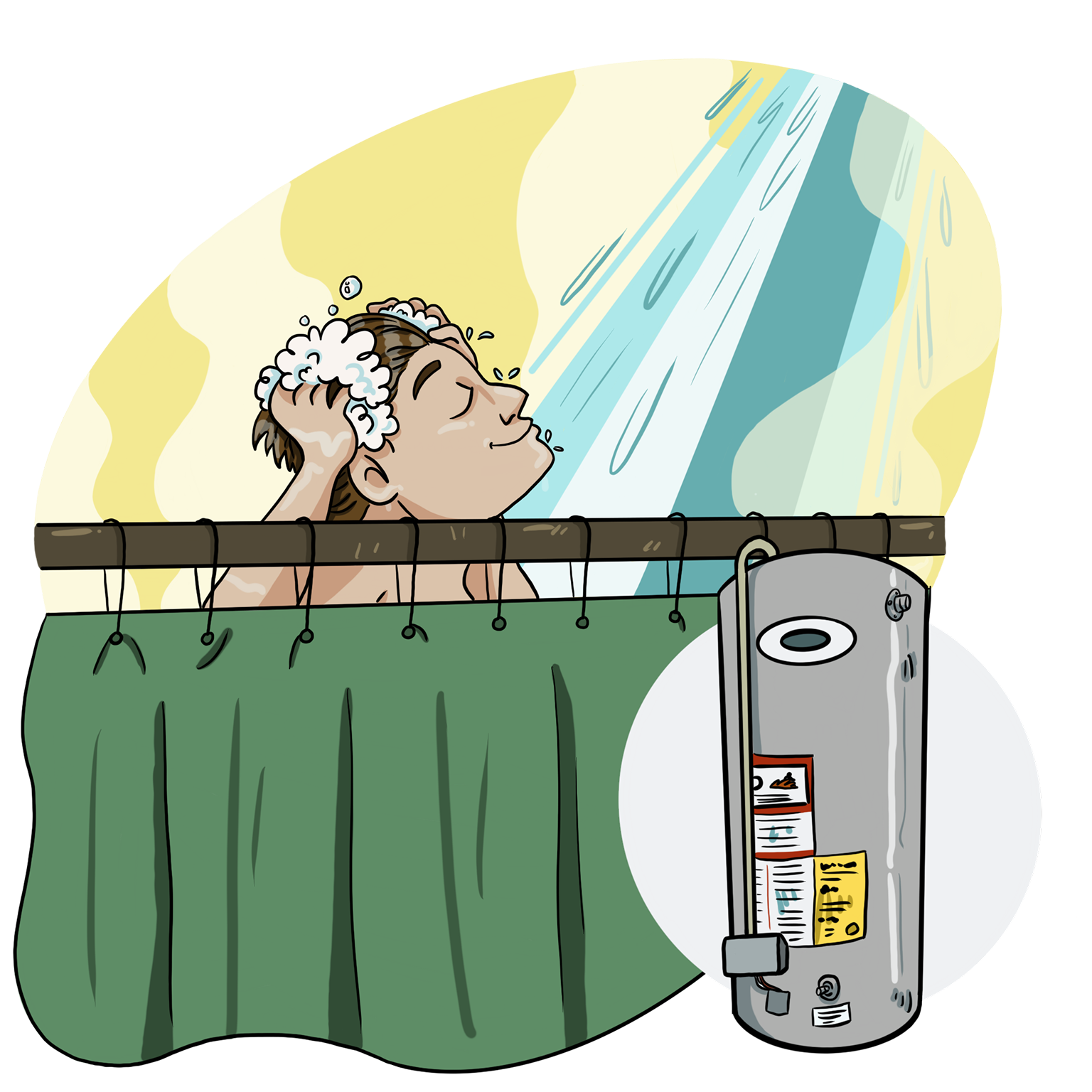 Signs that it is time to purchase a new water heater
Water heaters are composed of different elements that need maintenance every now and then. Without some sort of routine inspection, you could risk your water heater literally exploding. Sound dramatic and impossible? Many people thought so, too. So, the men on Discovery Channel's show "Mythbusters" attempted to verify or debunk the claim, and the result of their experiment was dangerously shocking—water heaters exploding is a very real possibility. These units are built with pieces that can start to corrode with age, resulting in the potential for water inside to reach as high as 212 degrees Fahrenheit and the tank exploding.
In order to keep this hazardous incident from happening, be sure that you are getting your entire system checked annually at minimum by a certified Commercial Service technician. There are also a few parts that you can examine on your own.
Schedule Online
Commercial Service offers 24/7 emergency services and is always happy to send over a certified technician to assess any potential problems. For non-emergency repairs, schedule an appointment with our easy Online Scheduling or by calling 812-339-9114.
Relief valve
The relief valve is the primary safety mechanism of any hot water tank and should be at the top of the list during your yearly maintenance check. Simply lift the lever and let it snap back to make sure it is working, and you should hear water gurgling as the valve allows a small amount of water being released into the drain tube. If the valve does not snap back into the rubber seal, there is resistance when lifting, or if the valve is corroded and rusted, it will need to be replaced. If leakage is visible, call a Commercial Service plumber immediately.
Water temperature dial
The water temperature should be set at 130-140 degrees. You may choose to lower the setting to lessen the risk of being burnt by scalding water, but there are warnings against that. Nationwide states that if you lower it to 120 degrees or cooler, you should be aware that some bacteria could survive those temperatures. 1
Drain valve
The drain valve looks similar to a hose faucet and should also be checked periodically to make sure it is properly functioning. To keep the drain valve in top shape, it should be turned off and flushed occasionally to remove sediments and minerals that will accumulate over time. If the valve is corroded or rusted and does not turn easily, it should be replaced.
How to tell if a tankless water heater is for you
Are you tired of waiting for water to warm up? Tankless heaters are picking up steam in the water heater market nowadays – pun intended – and for good reason! Not only are they more energy-efficient, but they can also help you save on your energy bills. Before you purchase a tankless water heater, there are a few factors to consider.
Installation
The installation process for a tankless water heater is more complex and will cost more on account of things like gas lines, the gas meter, and the gas piping having to be adjusted for the new system. In fact, many of the complaints associated with tankless water heater installation are due to incorrect installation. Even a high-quality tankless heater can underperform or become dangerous if it is not installed properly.
Permits
Depending on where you live, your installation cannot be completed without a permit or permits. These permits are for gas and electric. You can determine if you need a permit by calling your local office or plumber.
Location
The area that you place your heater in can affect the efficiency and safety of it. You might assume that your new tankless water heater will go in the exact same spot as your old water heater, but this is not necessarily the case. It is imperative for a tankless water heater to be placed on an exterior wall and mounted directly to material like wood, plastic or vinyl siding, or plywood. If it snows in the area you live, your tankless heater will need to be installed above the maximum snow depth line.
Finding a quality plumber with experience in installing tankless water heaters can be a challenge, but Commercial Service is here to help answer your questions, give you advice, and perform maintenance. Schedule an appointment with our easy Online Scheduling or by calling 812-339-9114.