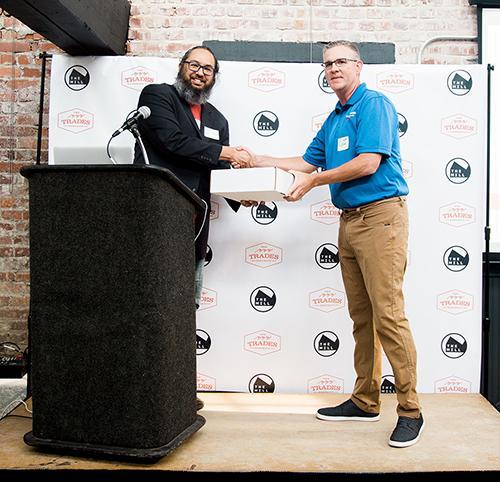 Who are you and what do you do?
We are Commercial Service of Bloomington, Inc. We specialize in residential and commercial HVAC and plumbing. We are locally owned and operated since 1946.
What do you do to create a place where people want to work?
The company strives to maintain a welcoming, team culture. People in our company truly care for one another, as well as the customers we serve. This attitude toward helping people and service is one of our strengths. We respect our history, see value in new beginnings and recognize that change is constant. We understand that we need to balance our solid foundation with new ideas and approaches.
What tips do you have for other employers to create a successful culture within their work environment?
People are our greatest asset. A positive attitude and teamwork is the common goal that we try to achieve.
What is a challenge you've faced in Bloomington?
As mentioned, a big challenge is identifying skilled people interested in a career in the mechanical trades. As a result, we've maintained a focus on internal training, education and our apprentice programs to help develop a future skilled workforce.
What is one of the most helpful things you've encountered in Bloomington that's improved the way you do business?
The people in this town and surrounding areas are great! We are surrounded with exceptional employees and many loyal customers.
Where do you see your company in five years?
We continue to pursue sustainable growth. We will always strive to be a workplace where people feel appreciated and recognized as a part of a team. The word service is part of our name, and it describes what we strive to offer our clients and our employees. We are continually looking for ways to positively serve our employees, our customers and further expand our reach to those in need in our local community.
Where do you see Bloomington in the next five years?
We believe that the local community and economy will continue to be strong. Bloomington is unique in that it is a community with many small businesses, but there are also a few large local employers that support the local economy in many ways. The community is strong due to the balance between small and large business. As long as we continue to support that balance, we should have a thriving economy here in Bloomington for many years to come.